"MAS TOLEDO", is a touristic and cultural guide about all the leisure activities can be done in the Toledo City any time of the year. This little guide helps the reader to find and explore all the magic modest corners that characterizes the Imperial City of Toledo. Ultimately, it is a useful guide to better know Toledo regarding its cultural and natural, gastronomic and leisure heritage.
Mazapanes Barroso wants to thank MAS TOLEDO´s cooperation. In its latest Christmas edition, an interesting report about the best places where to go in Christmas time in our city has been published.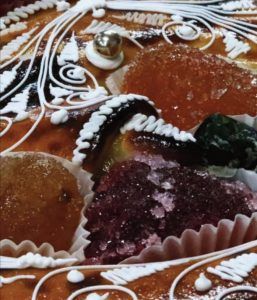 Within the first section called "Toledo y el Mazapán, una historia de Amor", it has been explained very briefly the story of the marzipan, highlighting the photographs of our delicious marzipan eels and mancheguitos.